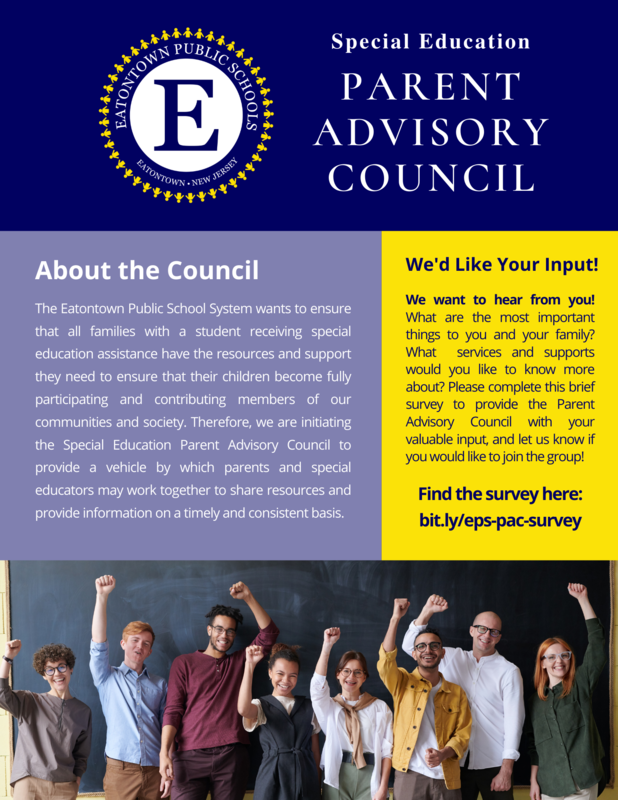 Eatontown Public Schools
Special Education Parent Advisory Council
We want to hear from you! What are the most important things to you and your family? What services and supports would you like to know more about? Please complete this brief survey to provide the Parent Advisory Council with your valuable input, and let us know if you would like to join the group!
Find the survey here: bit.ly/eps-pac-survey
About the Council
The Eatontown Public School System wants to ensure that all families with a student receiving special education assistance have the resources and support they need to ensure that their children become fully participating and contributing members of our communities and society. Therefore, we are initiating the Special Education Parent Advisory Council to provide a vehicle by which parents and special educators may work together to share resources and provide information on a timely and consistent basis.