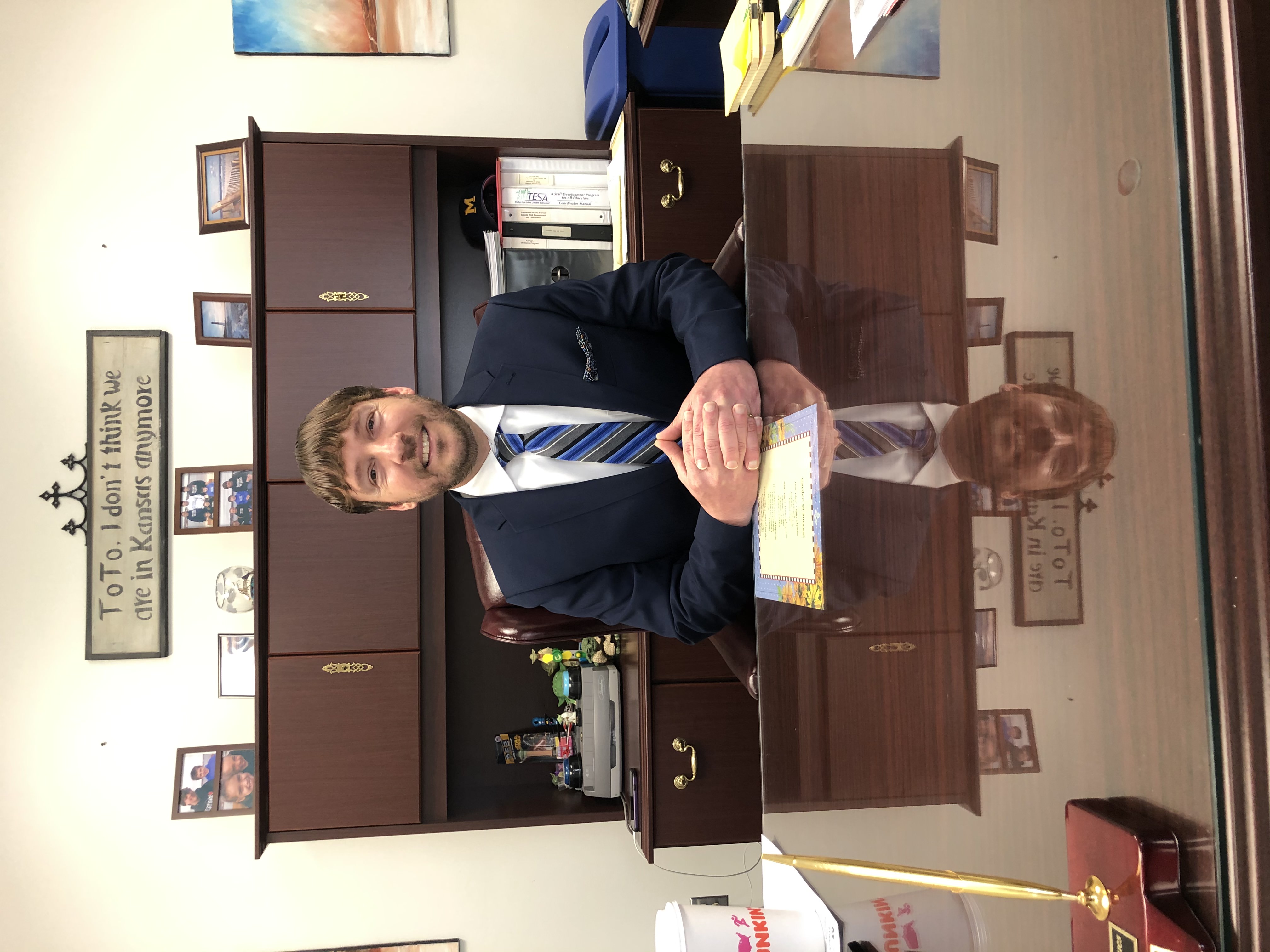 A Message from the Superintendent
As the Superintendent of Eatontown Public Schools since January 2011, I would like to share how honored and proud I am to serve this diverse, educational community. My career in Eatontown began in August 2007 when I was appointed as the Principal of Margaret L. Vetter School. At that time, Margaret L. Vetter School was one of the three neighborhood elementary schools in the district serving students in grades K-6. As the principal for three and a half years, I learned to quickly appreciate the Vetter School community as well as the surrounding Eatontown area. Prior to working for Eatontown Public Schools, I also have had the privilege to serve as a Secondary Social Studies Teacher, Elementary Assistant Principal, as well as an Elementary and Middle School Principal. I have truly enjoyed each of my former positions and the experiences each position has provided me.
In January 2011, I was appointed Superintendent of Schools by the Board of Education. In my new role as Superintendent of Schools, I was very eager to begin addressing the goals and action plans already established as well as to forge new paths where change or innovation were necessary or required. Consequently, the mantra was created, "Blending Tradition and Innovation to Drive Educational Excellence."
My vision has always been to provide the students of Eatontown with a first-rate education in a fiscally responsible manner. In today's day and age, students need to have opportunities to develop their reading, writing, mathematical, technological, critical thinking, creative, and social emotional learning skills in order to prepare them for a successful future in college and/or career. By working together, I believe we can help to ensure the limitations that have been placed upon the schools from outside forces are not placed upon the children of Eatontown.
In September 2016, the Board of Education voted to reorganize the schools from three, K-6 elementary schools to three schools organized by specific grade levels, K-2, 3-4, and 5-6. Today, the configuration is a little different, K-1, 2-4, and 5-6. Although these were difficult decisions, students benefitted in the end through the ability of the district to save money as well as to increase collaboration among the schools. In addition, educational resources could be shared in a more equitable and meaningful way. Each of our elementary schools now houses full-day preschool classes as well.
Moving forward, Eatontown Public Schools is committed to providing a safe and secure environment for students to learn and for staff to teach. Supporting students in their journey to develop as learners and individuals of character is the daily mission of our learning community.
Thank you for your support of our programs and community.
Wishing you a happy and healthy school year ahead!
Sincerely,
Scott T. McCue
Superintendent of Schools