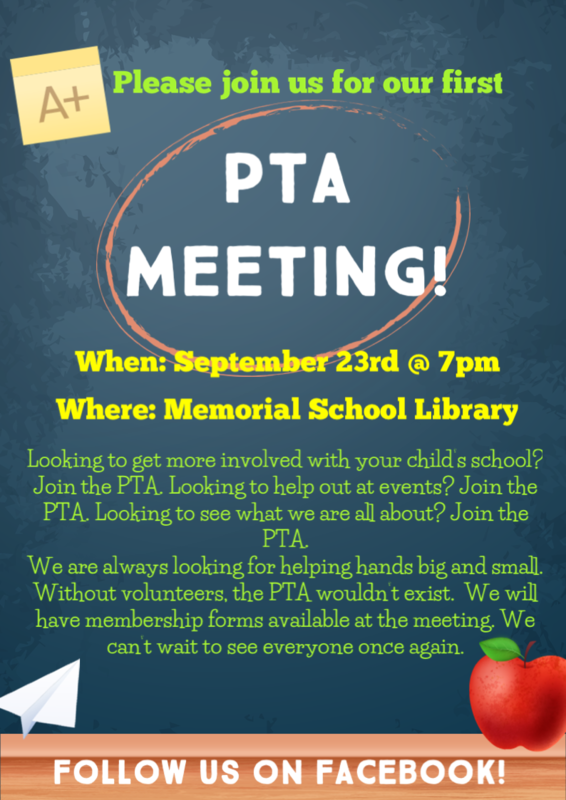 Join us for our first
PTA Meeting!
When: September 23 @ 7:00 PM
Where: Memorial School Library
Looking to get more involved with your child's school? Join the PTA.
Looking to help out at events? Join the PTA.
Looking to see what we are all about? Join the PTA.
We are always looking for helping hands big and small. Without volunteers, the PTA wouldn't exist. We will have membership forms available at the meeting. We can't wait to see everyone once again.