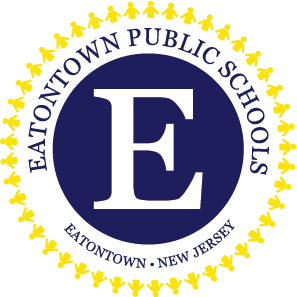 Parent/Teacher Conferences
Scott T. McCue
Wednesday, October 14, 2020
Dear Parents/Guardians:
In accordance with the 2020-2021 School Calendar, the district has scheduled Parent/Teacher Conferences on Monday, November 2, and Tuesday, November 3, 2020. During Conference Days, one-session days have been designated for all students in grades Preschool through Eight. In order to accommodate conferences, there will be no afternoon remote learning sessions for students.
In addition, New Jersey Department of Education guidance states that students should not be in schools on Election Day, November 3rd. Consequently, Eatontown Public Schools will follow a remote learning schedule for all students on November 2nd, 3rd, and 4th.
Wednesday, November 4, 2020 will be a one-session day for both students and staff with schools being closed on Thursday, November 5, and Friday, November 6, 2020 for the NJEA Convention. All schools will re-open on Monday, November 9, 2020 via the hybrid schedule.
Schedules for grades Preschool through Eight are listed below for one-session days.
MEMORIAL
Grades 7-8
7:50 a.m. - 12:15 p.m.
MARGARET L. VETTER
Grades 5-6
7:50 a.m. - 12:10 p.m.
WOODMERE
Grades 3-4,
Preschool
8:30 a.m. - 12:50 p.m.
MEADOWBROOK
Grades K-2
8:30 a.m. - 12:50 p.m.

If you have any questions or concerns regarding this schedule, please contact the principal of your child's school. Thank you for your attention and cooperation.
Sincerely,
Scott T. McCue
Superintendent of Schools