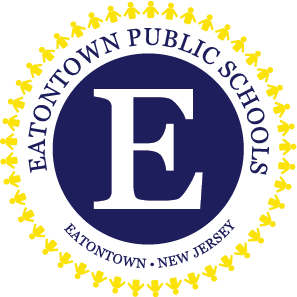 2020-2021 Policies & Regulations for Students and Parents
Scott T. McCue
Wednesday, September 02, 2020
Dear Parents/Guardians:
Welcome to the beginning of the 2020-2021 school year. In order to keep parents informed, we have posted the Student Handbook on our district website at www.eatontown.org. You may access this handbook for each school by visiting the following links:
Memorial Middle School Student Handbook

Margaret L. Vetter School Student Handbook

Woodmere School Student Handbook

Meadowbrook School Student Handbook

In addition, the district has posted state mandated and informational policies and regulations on our website. Please review the following policies and regulations:
Policy 5511 Dress and Grooming Policy for Students
Policy 5330 Administration of Medicine
Policy 5512 Harassment, Intimidation, and Bullying
Policy 8601 Pupil Supervision after School Dismissal
Policy 5600 Student Discipline-Code of Conduct
Policy 2361 - Acceptable Use of Computer Network - Computers & Resources
Regulation 2361 - Acceptable Use of Computer Network - Computers & Resources
Policy 2363 Pupil Use of Privately-Owned Technology
Policy 7523 School District Provided Technology Devices to Pupils
Regulation 5350 Student Suicide Prevention (M)
Once you have read the above policies and regulations carefully, please complete the Policy Acknowledgement form found in Genesis Parent Portal to acknowledge your understanding of this information.
Sincerely,
Scott T. McCue
Superintendent of Schools