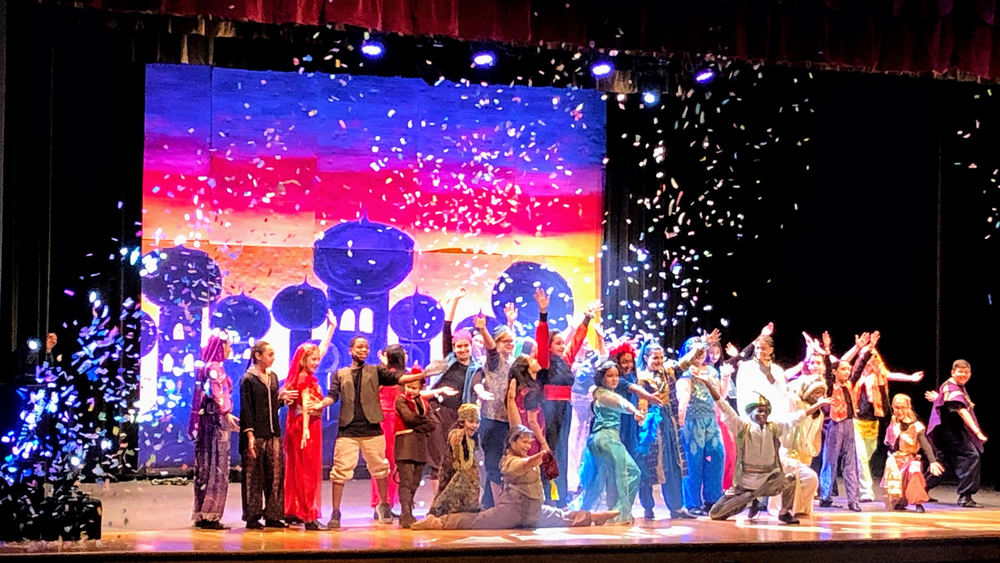 Memorial Middle School Theater Department Puts on Aladdin Jr.
Janet Houlton
Wednesday, April 22, 2020
The Memorial School Theater Department put on the production of Aladdin, Jr. on January 17th and 18th. The cast, which included students from grades 2-8, worked tirelessly for 3 months and learned multiple songs and dances to put on the show. Over these 3 months, students learned how to rely on their castmates, work together, and the meaning of dedication and perseverance. The cast and crew should be very proud of themselves! The directors (Mrs. Houlton, Mrs. Van Wagner, and Justin Odon) want to congratulate the cast and crew on yet another outstanding production. To our 8th graders, best of luck in high school and make sure to visit! To our younger students, we look forward to working with you again! Thanks for helping to make this production great once again!