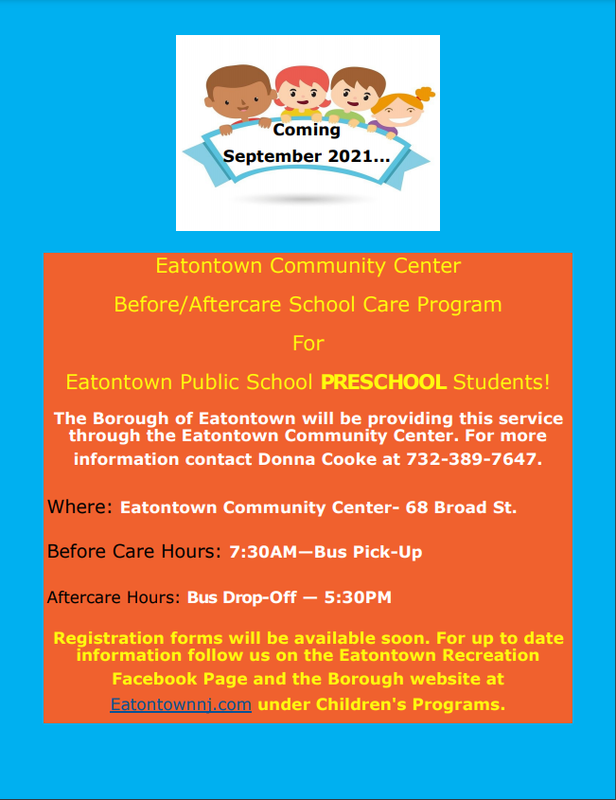 Eatontown Community Center
Before/Aftercare School Care Program
For
Eatontown Public School PRESCHOOL Students!


The Borough of Eatontown will be providing this service through the Eatontown Community Center. For more information contact Donna Cooke at 732-389-7647.


Where: Eatontown Community Center- 68 Broad St.
Before Care Hours: 7:30AM—Bus Pick-Up
Aftercare Hours: Bus Drop-Off — 5:30PM


Registration forms will be available soon. For up to date information follow us on the Eatontown Recreation Facebook Page and the Borough website at Eatontownnj.com under Children's Programs.